Generator Services That Provide Uninterrupted Power
When a storm or other event causes a power outage, it can bring your life to a standstill. Your home relies on electricity to run most systems and appliances. When you need an unbroken power supply to continue to care for your family, Diamond Plate Electrical Services offers steady, top-tier generator services. Our electricians are fully qualified to install and service your backup generator.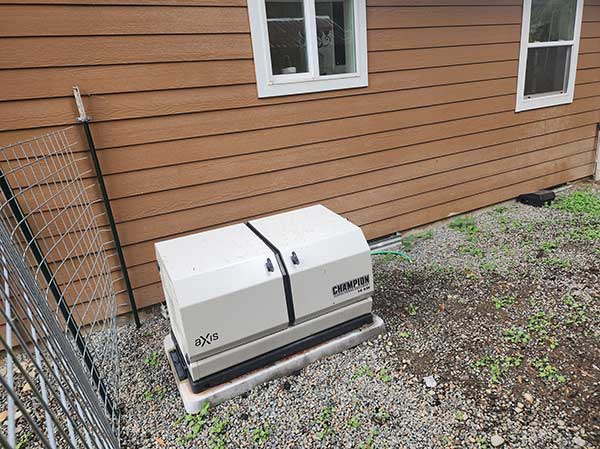 We offer a full range of generator services, including installation, repairs, maintenance and replacement. When you schedule an expert consultation with our experienced technicians, we can assess your home, your current consumption and understand your needs to guide you toward the ideal generator.
We Offer Champion & Kohler Generators
At Diamond Plate Electrical Services, we proudly provide the reliable, problem-free service of Champion and Kohler generators to our local community in and around the Sky Valley area. Champion and Kohler brands offer a wide choice of enclosure materials, are guaranteed to run quietly without waking up your neighbors and have secured numerous awards for their high performance.
With our goal to provide our customers with high-rated generators, we place our trust in the Champion and Kohler brands for their quality service and workmanship.
Schedule a Generator Installation in Skykomish
Don't wait for the power to go out before buying a backup generator in a panic. Keep the lights on even when the power is off with our secure generator services. Speak with our fully licensed technicians to zero in on the generator that best suits your needs. Call (425) 344-9262 or fill out our online form to get uninterrupted power in your home today!